ISDEF'2009 to be held at the Izmailovo-Alpha hotel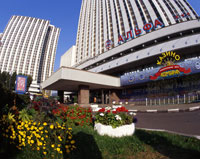 The ISDEF conference is getting increasingly popular and the number of participants grows each year. A convenient location, proximity to public transportation routes, affordability and great facilities for holding large events – all these factors became good reasons for holding this year's conference at the Izmailovo-Alpha hotel. It has 945 rooms of different categories, each offering everything necessary for your comfortable stay. Rooms are equipped with a phone, a TV and a mini-bar. Alpha is glad to offer its guests a broad range of extra services: medical, transportation, touristic and, of course, personal. Hotel guests can use a storage room, ATMs and currency exchange services, relax in a SPA salon or a comfortable sauna and visit a casino and a night club. Visitors coming to Moscow to attend a conference, a business meeting or a seminar are welcome to use the services of a business center and a services bureau. All guests of Izmailovo-Alpha are welcome to use the hotel's parking lot free of charge.
Restaurants of the Izmailovo-Alpha complex are its special feature. The culinary skills of their chefs have won them numerous awards at international cooking contests. As a guest, you will have a great chance to fully appreciate the great taste of traditional and deli foods offered here. You will be quite surprised to see such a wide assortment of hot and cold appetizers, dairy products and excellent fresh bakery. However, you choice will not be limited to traditional Russian food only. You can have a lunch, a dinner or just a snack at "Dan's Beer Bar" famous for its vegetable, sea-food and meat dishes. Fans of Japanese cuisine will have a great opportunity to witness the making of an exclusive sea-food dish in the sushi-bar of Izmailovo-Alpha. Those who can't imagine their life without a piece of good cake will not be forgotten as well. The hotel has its own bakery that produces fresh and delicious bakery foods. You will be happy to choose from numerous types of cakes, pastry and other sweet treats.
The Izmailovo-Alpha hotel complex is located in the green zone of the beautiful Izmailovo park not far from Serebryano-Vinogradny Prud ("silver-grape pond"), the Pokrov Cathedral, the "Vernisage in Izmailovo" art exhibition and the "Russian Inn" crafts center often visited by admirers of modern and traditional decorative arts. The great thing about the hotel is also its prominent location a few minutes away from the "Partyzanskaya" subway station.
---
Izmailova-Alpha
Conference hall
Rooms
Business-comfort (standard)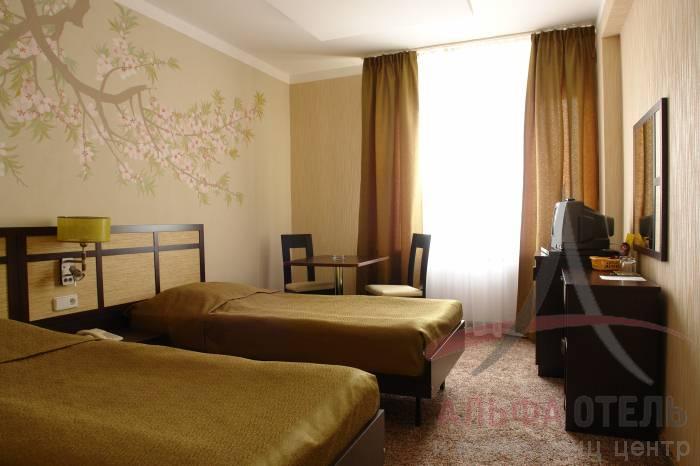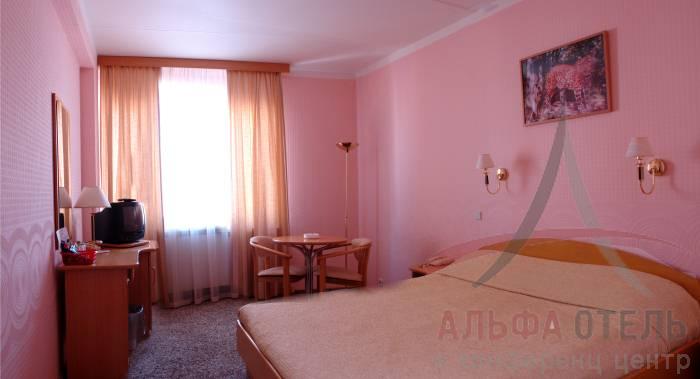 Studio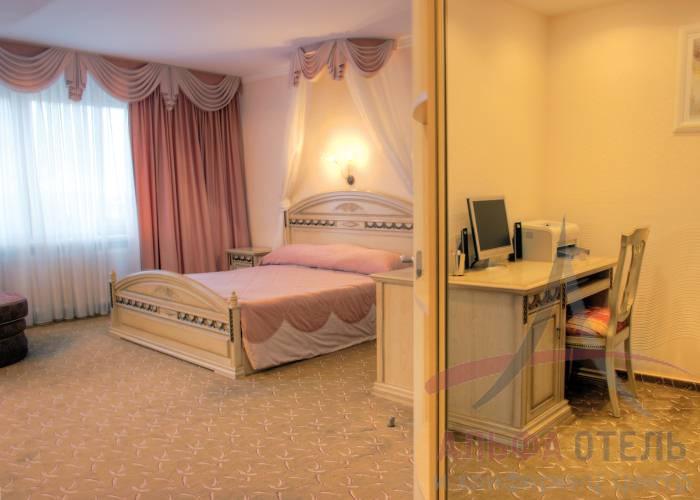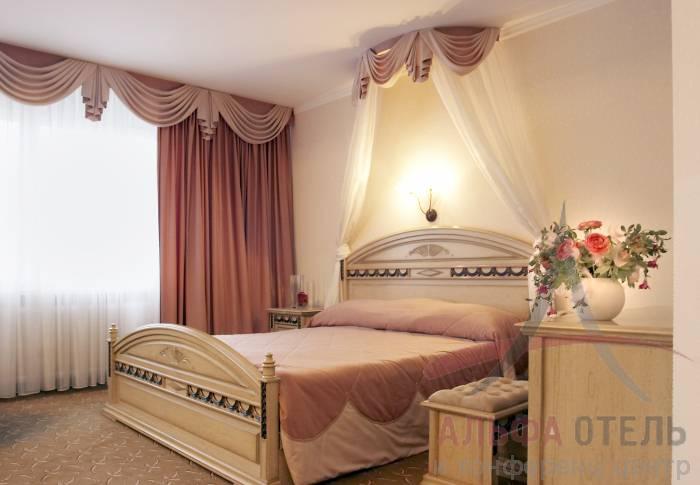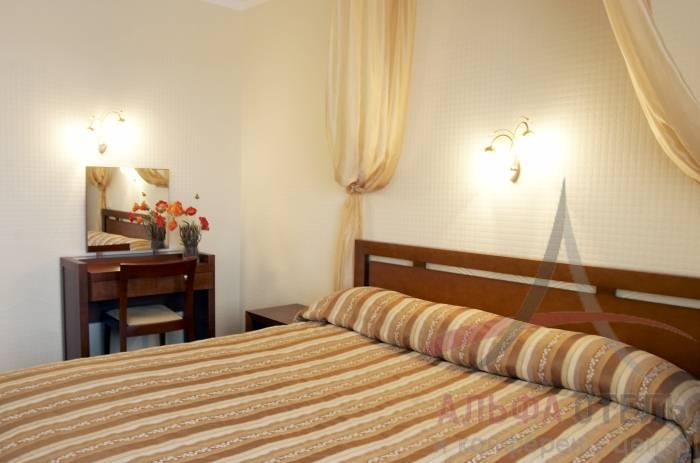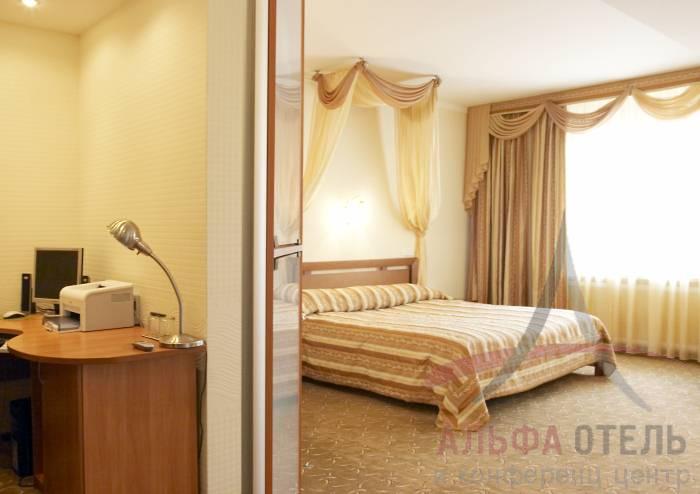 ---
The Ritz-Carlton Hotel  
Delux rooms are reserved