ISDEF Partners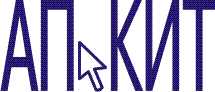 Information & Computer Technologies Industry association (APKIT)
AP KIT is the most representative noncommercial association in the Russian IT Industry. Association members have earned acclaim as leading Russian and international businesses, distributors, system integrators, vendors and developers. By many accounts, AP KIT members control up to 70% of the official market. AP KIT unites associations representing individual market segments as well as regional unions.
Uniting the industry elite, AP KIT forms a system of values, improves mechanisms of interaction within the industry and works to build an open, civilized market as a safeguard of IT business stability.
The Association advocates interests of the IT industry and favors the expansion of this market. This is a collaborative effort with the government authorities and a mechanism for interaction within the IT industry.
Being the representative of the IT-industry interests, APKIT also defends them in the major social associations - Chamber of Commerce and Industry, Russian Union of Manufacturers and Employers. APKIT representatives are members of the expert and advisory councils in State Duma of the Russian Federation, ministries and departments.
ProfyClub
profyclub.org

Profyclub is first professional Russian operator of conferences about web-development and about internet business. In the list of our works there are several events: "Russian Internet Technologies", "HighLoad", "ClientSide", "UAWEB" and "Success Story". Besides conferences, Profyclub work with community of developers. With support of our partners, we create "Club of Professionals". Members of them have many advantages: discounts for soft/conferences/seminars. For members we regularly create special projects. Club is the best opportunity to learning in community of real professionals.
RUSSOFT Association
www.russoft.ru, www.russoft.org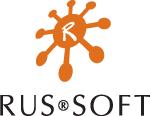 RUSSOFT is the nationwide association of the leading software developing companies in Russia and Belarus. RUSSOFT unites about 60 companies with 24000+ of highly qualified programmers and software engineers with 24000+ advanced graduate level degrees in Technology & Computer Science and aggregate turnover more than $750M. RUSSOFT Association is the voice of the industry actively advocating its interests in the Russian Government and running marketing, PR and educational events in Russian and overseas - USA, Europe and Asia. Being the largest association of software developers in Russia RUSSOFT publishes annual reports on the Russian software export market, in which displays the most precise and trusted information about software developing industry in Russia.
SWRus
www.swrus.com

SWRUS is a non-formal community of shareware developers. The main goal of this community is to help authors do their first steps in these industry. A lot of experienced and successful shareware gurus volunteer to participate in the community mailing list making it really helpful to beginners.